Rotary Drum Dryers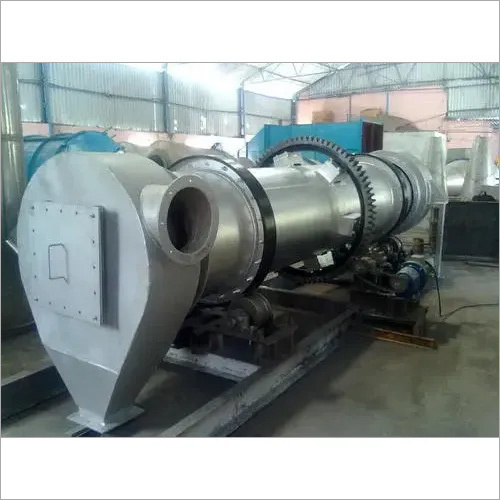 Rotary Drum Dryers
Product Description
Our Rotary Drum Dryers is a type of industrial dryer employed to reduce or minimize the liquid moisture content of the material it is handling by bringing it into direct contact with a heated gas. The Industrial Rotary Dryers is made up of a large, rotating cylindrical tube, usually supported by concrete columns or steel beams. The Rotary Drum Drying Plants slopes slightly so that the discharge end is lower than the material feed end in order to convey the material through the dryer under gravity.
Industrial Rotary Dryers Unique Features:
Efficient drying of materials with high moisture contents.
Handles a wide size range of materials with extended residence times.
Design permits highest possible drying temperatures.
Drying, cooling or calcination.
High thermal efficiency.
Industrial Rotary Dryers Application:

Co-Current Applications :

Wet feed in contact with the hottest drying gases supplied from an external source, where heat transfer is by convection.

Suifilter cakes
Minerals, fertilisers,
Beet pulp
Floatation concentrates
Coal/coke
Clays, phosphates
Animal feeds
Germ, stillage
Sludges.
Specification Of Rotary Drum Drying Plant:

| | |
| --- | --- |
| Speed(r/min) | 3-8 |
| Slope(%) | 3-5 |
| Design | Standard |
| Automatic Grade | Automatic, Semi-Automatic |